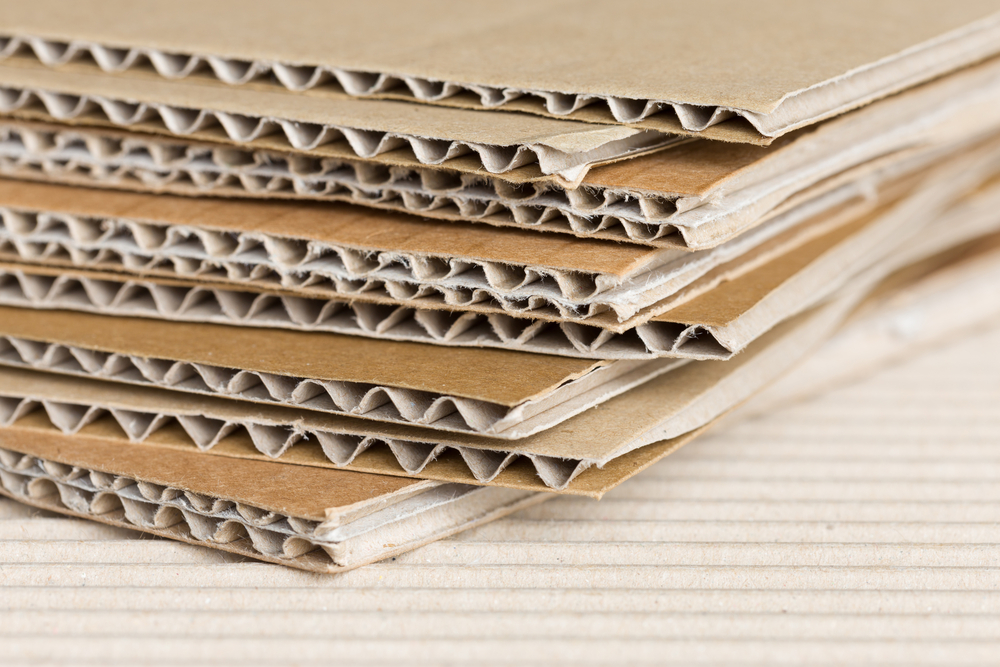 Krytox™ Corrugating Lubricants
In today's world of tight margins and intense competition, corrugating operators work hard to squeeze every bit of performance from their machines. That means you need machinery to last longer, require less maintenance and produce quality end products. It means you need Krytox™ Performance Lubricants formulated specifically for the needs of the corrugating industry. Krytox™ lubricants are the industry standard for machine lubrication — especially for the bearings on heated rolls in single facers that must maintain their lubrication, even in extreme temperatures.
Krytox™ synthetic lubricants are based on patented fluoropolymer technology. High-quality perfluoropolyether (PFPE) oil is thickened into grease using polytetrafluoroethylene (PTFE) to create a superior lubricant that provides a highly effective and uniform film-to-bearing surface — for less wear, longer use-life and fewer bearing failures.
Krytox 227 FG is NSF H-1 certified for incidental food contact
Krytox 226 FG is NSF H-1 certified for incidental food contact
Krytox™  Products for Corrugating Applications
Product Information
Krytox PFPE/PTFE corrugator greases have become the corrugator industry standard for lubricating bearings on heated rolls in single facers and associated equipment. Krytox lubricants help eliminate bearing lubrication as a cause of premature corrugator roll failures. Corrugator roll changes are significantly easier and quicker on single facers lubricated with Krytox corrugator greases.
Corrugators choose Krytox™ lubricants for many reasons:
Most productive lubrication system for single facer bearings among all paper corrugating plants, equipment OEMs, and corrugator roll rebuilders
Most thermally stable H1 base oil available
Reduced risk of bearing failure
Conversion support and PFPE lubrication/application training available
Krytox greases for the corrugating industry include:
Krytox Corrugator 226 FG, 227 FG Greases—The standard in PFPE/PTFE greases, recognized by OEMs and operators alike as the premium performing high-temperature grease. These products are NSF H-1 Food Grade certified, providing safe, non-toxic, and inert performance in food-related operations.
Safe Handling
For detailed information, refer to the MSDS for the specific grade of Krytox fluorinated grease that you are using. Highlights are:
When handling, wear any type of impervious gloves.
Wash hands after use.
Do not smoke tobacco that may have been contaminated with Krytox grease. Inhalation of fumes from burning Krytox grease may cause a temporary flu-like illness with symptoms such as fever, chills, and sometimes cough. Symptoms are typically gone after 1–2 days.
When handling Krytox solvent or HC cleaner, use adequate ventilation, and wear eye protection and any type of impervious rubber gloves.
Key Points
Make sure the bearings are clean and free of preservatives, hydrocarbon oils, greases, and residues before lubricating with Krytox grease; use Krytox HC Plus Cleaner or equivalent. Contaminating Krytox grease with any other lubricant will impair its lubricating value.
If using pails versus cartridges, slight pooling of oil on top of the Krytox grease can occur, particularly if it has been sitting unused for a while. Simply mix it back in with a clean stirrer.
Use special grease fittings—pin or button head—for Krytox grease to prevent contamination with hydrocarbon or synthetic lubricants.
Use a dedicated grease gun (labeled Krytox grease only) with a swivel coupling matched to the special pin or button head grease fittings (bearing inlet ports). Fill the bearings and bearing housings completely to prevent air pockets that can collect water and debris.
Prevent corrugating process materials (e.g., waxes and paper debris) from entering the bearings.
Relubrication
Wipe the inlet fittings clean with a clean cloth to prevent contamination of the Krytox grease.
Add/replenish Krytox™ grease every three months. Pump about 1 lb (1/2 cartridge), or whatever is necessary, of Krytox™ grease into the bearing button or pin head grease fittings to force some existing grease out through the seals. It is best to rotate bearings while adding grease to prevent "channeling" of the new grease through the bearing. A more conservative approach is to follow this practice more frequently, say once a month; proportionately less Krytox grease would be needed. Pay attention to plant safety procedures when working with moving equipment.
Compare expelled/purged grease with the "Color Guide" and service as noted. (This guide applies to normal wear only; contaminants will alter the grease's appearance.)
Wipe off excess Krytox grease from equipment surfaces to prevent the buildup of dirt/debris attracted to surface grease.
Disposal and Storage
Properly dispose of used Krytox grease purged from outlet ports, seals, and/or shaft-bearing clearances according to local, state, and federal codes.
Keep all Krytox grease containers covered to prevent contamination.