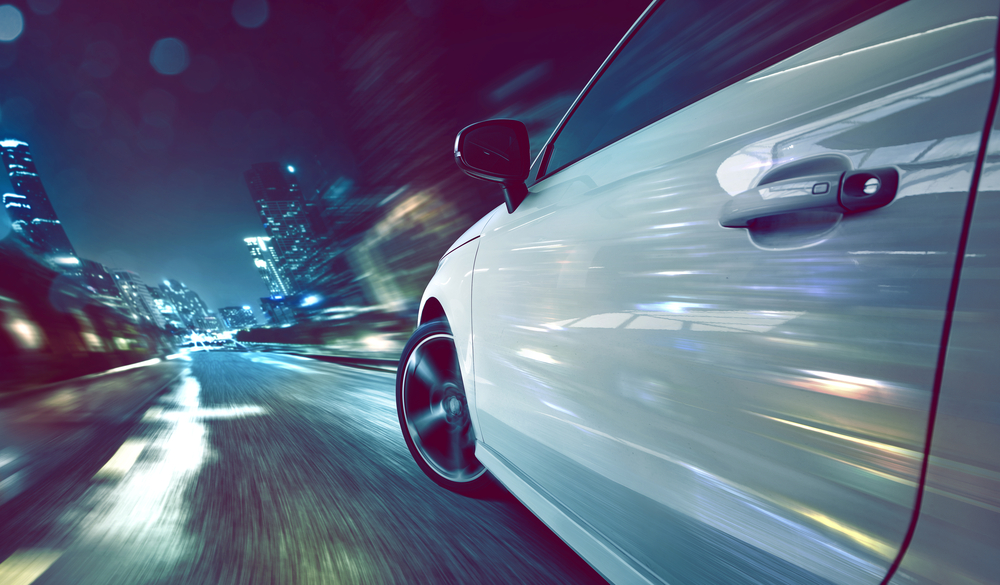 Krytox™ Automotive Lubricants
Powered by Chemours Science… Over the last fifty years, Krytox™ performance lubricants have helped customers outpace the competition by bringing customized and innovative solutions into an increasingly competitive automotive industry. Whatever your engineering challenge—longer part life, extreme temperatures, reduced failures—Krytox™ performance lubricants can help. At Chemours, we put our science to work to produce lubricants that can stand up under the extremely demanding conditions of today's engineering design standards.
Krytox™ Automotive oils and greases are available in listed grades below:
GPL 204: Provides elimination of spark plug boot-adhesion and boot cracking. Lubricates plastic gears and exterior rearview mirrors.
GPL 205: Lubricates hydraulic clutch actuators, elastomeric seals.
GPL 207: Resistant to coolant wash-off. Superior grease for the actuator rod in the cooling system thermostat.
AUT 2045: Elimination of spark plug boot-adhesion and boot cracking.
AUT 2E45: Formulated with a sodium nitrite free anti-rust additive for applications such as O rings and ball and bench bearings.
AUT 2245: Utilizes sodium nitrite as an anti-corrosion additive for applications such as fan clutch bearings and alternator rear bearings.
Advanced Automotive Lubricant Solutions for the Automotive Industry
Krytox™ performance lubricants offer a wide range of high quality, high performance lubricants to address the most challenging and complex requirements of original equipment manufacturers (OEMs) and world-class Tier One supplier.
Our family of oils, greases, and coatings will provide long-term operational excellence and high-performance lubrication in extreme operating conditions.
Automotive design engineers have learned that specifying Krytox™ lubricants during the design phase can provide OEMs with significant cost savings. By lengthening the life of critical components and improving consumer satisfaction, Krytox™ lubricants help reduce repair costs and potentially save millions in warranty claims.
Longer Lasting Lubrication
Automakers are striving for extended warranties, expecting longer intervals between vehicle service visits and very limited relubrication operations. Krytox™ lubricants have provided state-of-the art performance for mechanical systems, such as gearboxes, bearings, chains, seals, actuators, valves, and other components. Krytox™ lubricants don't oxidize; they provide excellent lubricity and a high viscosity index through a broad range of viscosity grades. Most applications where Krytox™ lubricants are specified are considered by OEMs to be lubricated for the expected lifetime of the vehicle.
The Right Choice for Your Design Challenge
Krytox™ oils and greases are based on perfluoropolyether (PFPE) oils, with a full range of viscosities available. These synthetic fluorinated lubricants are effective from -75 °C to greater than 400 °C (-103 to >752 °F), depending upon operating conditions and product grade.
The Right Choice for Our Environment
Protection of the environment and people is a core value of Chemours. Our sustainability goals go beyond traditional footprint reduction to include goals that tie our business growth to the development of safer and environmentally improved new products and sustainable solutions.
Krytox™ lubricants provide long lasting lubrication, which lowers the frequency of relubrication; therefore, reducing the use of materials and reducing waste—important steps in helping to reduce product impact on the environment.
Effective Over a Wide Temperature Range
Krytox™ greases typically last 5-50 times longer than standard greases. One common bearing test that demonstrates the extreme performance of various grades of Krytox™ grease is the ASTM D-3336 test method, where heating/cooling test cycles are continued until failure or the completion of a specified number of hours of running time.
Test results have shown that Krytox™ greases can continue to perform beyond thousands of hours and at temperatures beyond the range specified for most applications—even outlasting the tester itself.
Krytox™ performance lubricants are compatible with the following common elastomers and plastics, as well as many more:
• Fluorosilicone
• Hytrel® Polyester Elastomer
• Delrin® Acetal
• Ethylacrylate
• Methyl Silicone
• Butyl 325
• Neoprene WRT
• Kalrez® Fluoroelastomer*
• Zytel® Nylon
• Viton™ A Fluoroelastomer
• Nycar 100 (Buna N)
• Vespel®
• Urethane
• Hypalon® Synthetic Rubber
• EPT Peroxide Cure
• Hydrocarbon Rubber
• Teflon™ Fluoropolymer
Compatibility with Metals
Because of their low surface tensions, Krytox™ oils and greases easily lubricate metallic surfaces. Krytox™ lubricants are chemically inert and, therefore, have no adverse effect on metals when the temperature is below 288 °C (550 ºF).
Above this point, Krytox™ lubricants will be the best-in-class choice for many alloy plates of steel, stainless steels, titanium alloy, nickel alloy, and cobalt alloy.
Robust Electrical Properties
Krytox™ oils are good insulators due to fundamental properties. Our synthetic fluorinated lubricants are chemically inert, insoluble in most common solvents, and nonflammable.
Advanced Rust and Corrosion Protection from Environmental Challenges
Krytox™ lubricants are not sensitive to aggressive weather conditions, such as rain, snow, ice, dust, or grit, and they are extremely resistant to the harsh underhood chemical environment of fuel, coolant, brake fluid, engine oil, and washer solvent.
Cost-Effective
Krytox™ lubricants provide OEMs with significant cost savings when specified for use during the design phase. By lengthening the life of critical components, Krytox™ lubricants reduce repair costs and potentially save millions in warranty claims.
Non-Bearing Automotive Lubrication Applications
Battery Vent Seals
Spark Plug Boots
Cooling System Thermostat
O-Ring Lubrication/Assembly Lube
EGR Valve
Engine/Turbo Cooling System
Windshield Wiper Motor
Electronic Parking Brake Mechanism
Super Charger Lubricant
Minivan Side Door Motor Clutch
Exterior Side View Mirror Mechanism
Bearing Automotive Lubrication Applications
Fan Clutch
Clutch Pilot Bearings
Cooling Fan
Alternator
Heavy Duty Truck Automatic Clutch